We Are:
Good Food In Action
We work to increase access to healthy, delicious & locally sourced food options in Metro Detroit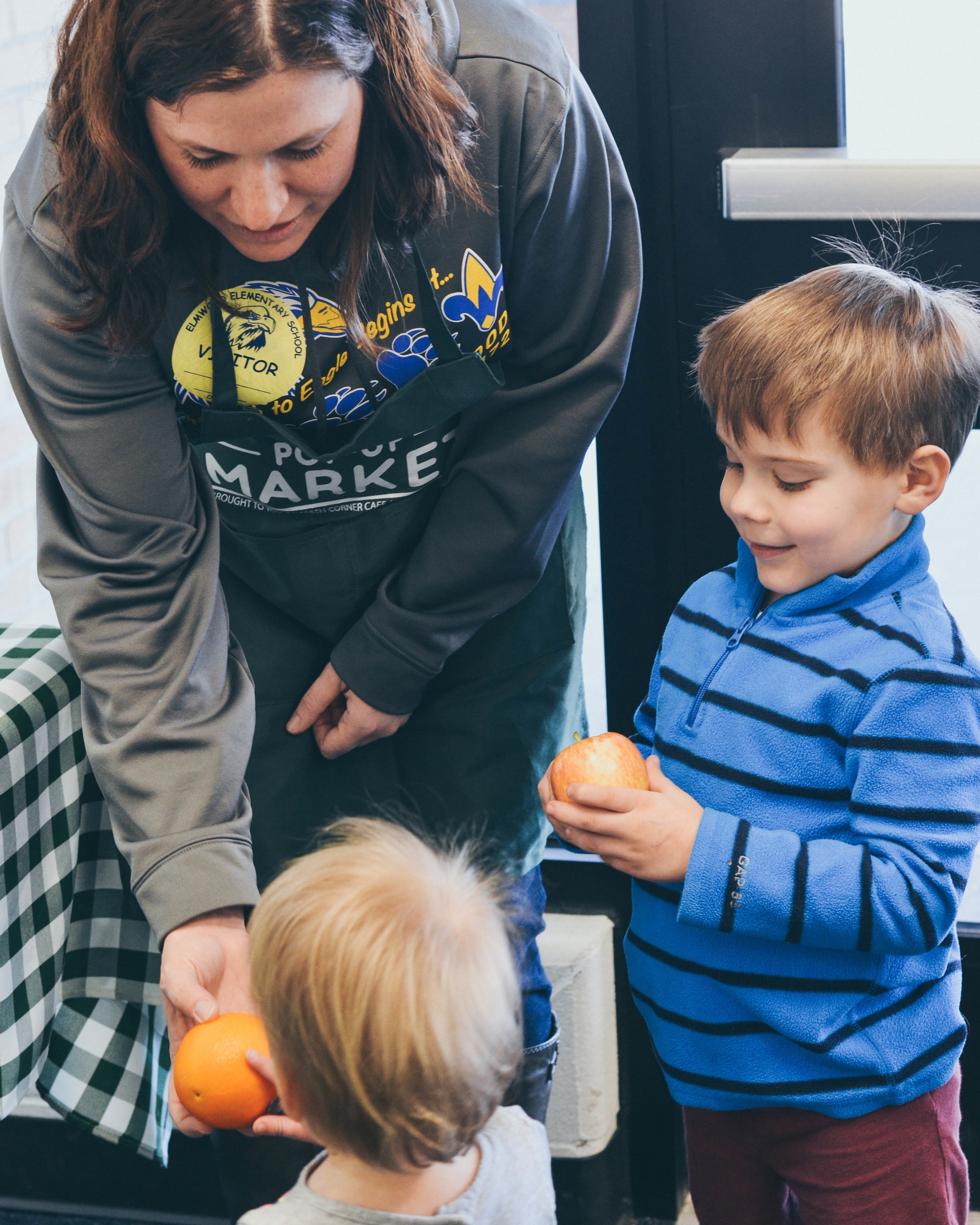 To develop high-impact, low-cost solutions that sustainably increase access to delicious, affordable, healthy foods for all residents of Metro Detroit.
Celebrating Four Years of Impact
Fresh Corner is a mission-driven food service provider working toward a fresher, healthier, and even more delicious Detroit. Through a commitment to continuous improvement and grassroots community engagement, we have built a growing track record of high-impact low-cost solutions that sustainably increase access to affordable healthy foods in Detroit and our surrounding communities. We acknowledge the fundamental roles convenience and affordability play in fresh food access and combines best practices with innovation in a way that leverages existing infrastructure, minimizes cost structure, and maximizes impact and scalability.
In the past four years, our two signature programs—Fresh Corners and Fresh Markets— have partnered with 87 corner stores, community centers, and schools to generate $2.6M in value to society. This work is made possible by our fantastic friends, customers, partners, and funders who have helped us push toward a future in which deliciously healthy foods are affordable, convenient, and accessible for all.
Awards for this work include Top Emerging Org in the MEDC's Social Entrepreneurship Challenge, Authority Health's Best of the Health Net, SCORE Foundation's Outstanding Young Entrepreneur of the Year, Crain's Detroit's Twenty in their 20s, Forbes Magazine's 30 Under 30, and Eastern Market's Hazen Pingree Award Honoring Food System Innovation.
87
high impact partner locations
Since 2012 between our Fresh Corners & Fresh Markets partners
110k+
fruits & veggie servings
All from our always changing and menu of fresh produce, wraps, salads, healthy grains, local Detroit snacks!
$2.6M+
in generated value to society
Calculated based on the Union of Concerned Scientists' 2013 report "The $11 Trillion Reward."
As the old adage says-- It takes a village. While we are mighty, we are small and are always in need of individuals who understand and want to support our mission in all of the communities we work to impact. Below are 3 different ways you can get involved with Fresh Corner and our programs. We look forward to hearing from you!
suggest a popup site
or volunteer
let us cater your
Next event